are you Ready to
take off?
Whether you're a small business ready to grow or an entrepreneur excited to learn, we're here to help. We're a digital marketing launchpad (sorry, it's in the name!) to propel you forward, from social media management and email marketing to website design, SEO, and small business coaching.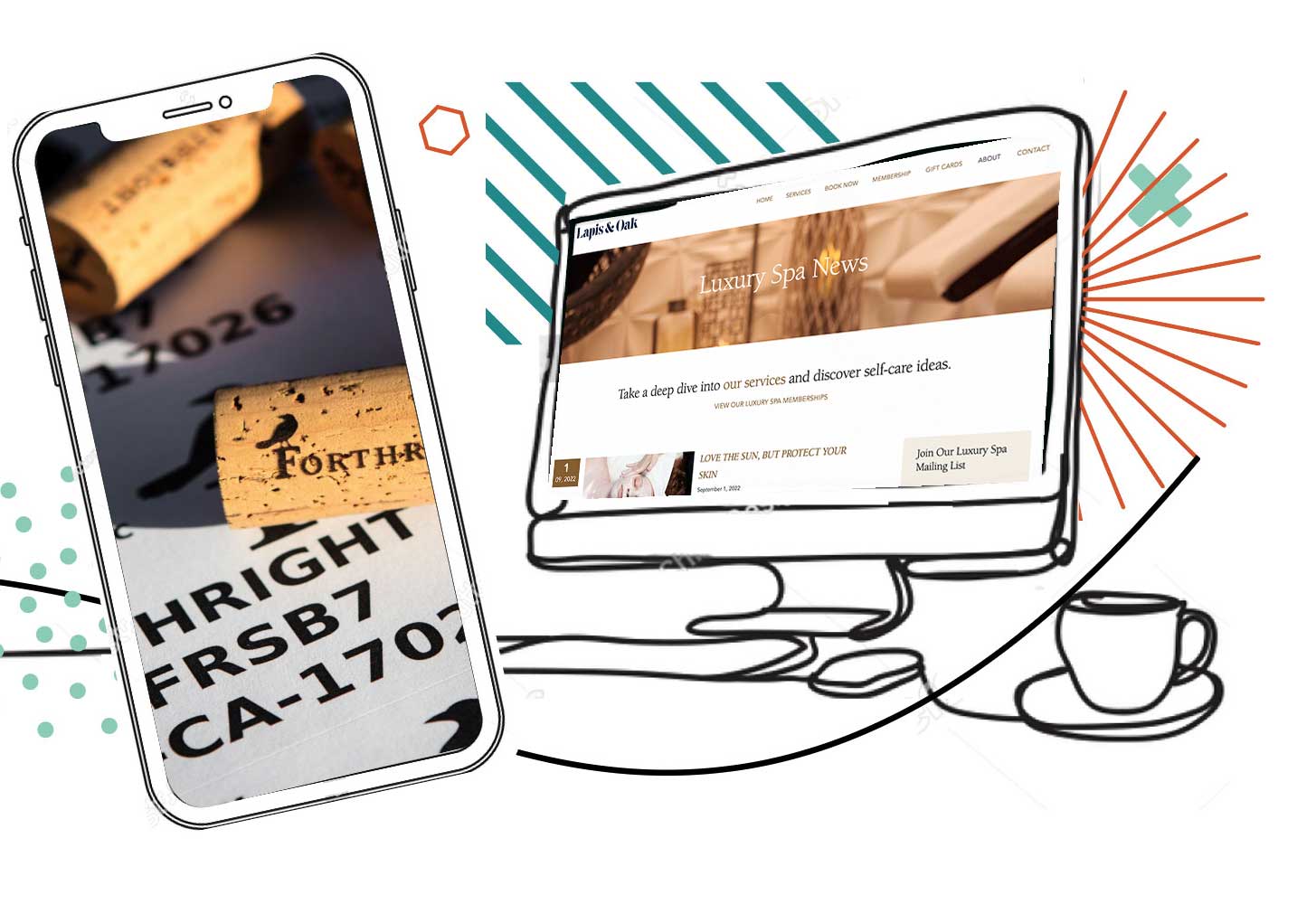 Services
Our digital marketing services attract attention, grow your business and keep your customers coming back.
Do I really need a digital marketing strategy?
Yes. Today, it's a necessity. Who is your target audience? Where are they? How do you reach them? You need an expert to help you answer these questions.
What does your customer want to buy or learn? How can you solve their problem or meet their needs? The answers aren't rocket science, but the solutions require careful, expert work…and a lot of it.
That's where Launch Marketing can help. We're about possibilities, not limits. Action over stagnation. We're about collecting the best, most useful data to inform and empower your work.
Our Partners Agree
Nothing beats a good client testimonial, and we've got plenty.
"After just one call with Sommer, I knew my business was in very good hands. Not only is she an expert in promotion and social media, she has a great way of communicating the process that's easy to understand and actually motivating. I've already referred two other friends, and I would highly recommend her services to any business that's just starting or is need of a jumpstart."
"My stress as significantly decreased since working with Sommer and Launch Marketing Co. She is a creative genius at what she does! I'm grateful for all of her knowledge, expertise, attention to detail and, most importantly, her patience with me throughout our processes. I'm excited about the magic we're making together!"
"Sommer at Launch Marketing provided both encouragement and expertise when I created The Internet's Best Karen. I didn't know anything about owning a brand or a website and she helped me every step of the way. Sommer's advice on content and graphics was solid and I still try to follow her guidelines."

We're not for everyone, and that's ok.
We build the correct digital/SEO/website strategy, execute that strategy, and then cheer from the ground as your business takes off like a rocket. We did say we were literal.
We're about education. We want you to understand what we're doing and why we're doing it. If you feel empowered to take over your marketing and SEO work on your own one day, we did our job well.
We're about authenticity, transparency, and excellence. This is the context that guides every conversation, decision and recommendation we make for your brand.
Instagram
We love making connections, showing off our clients' success and sharing what we've learned.
This error message is only visible to WordPress admins
There has been a problem with your Instagram Feed.
We can share our impressive growth numbers and happy client testimonials, but official titles are important too. Social media, digital marketing and data analytics are constantly changing, so we spend hours every week staying up to date.
We're a SEMRush Agency Partner, and are constantly working on Google Analytics, Meta, LinkedIn and other certifications, as well as Wix and WordPress Designations. Want to know more? Just ask!