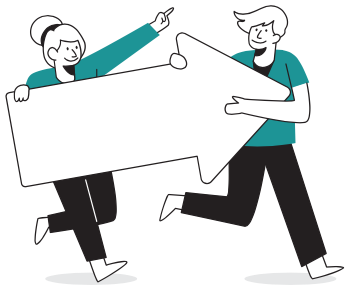 Work with us, work for our clients.
At Launch Marketing Co., we're always on the lookout for talented and experienced individuals who share our values and are committed to having fun while delivering exceptional digital marketing services! We believe that a team full of value, integrity, and open-mindedness is essential to creating a positive work environment and providing the best results for our clients.
We welcome candidates who bring diverse perspectives and life experiences to the table because we believe this is crucial to building a successful team. We're not just looking for people with impressive resumes, but also those who are enthusiastic, creative, and passionate about what they do.
At Launch Marketing, we believe in being transparent, communicating clearly, and respecting each other's time and expertise. We also believe that constructive feedback is crucial to improving and delivering the best results for our clients. Plus, we're all about having fun and making work enjoyable!
Even when we're not actively hiring, we're always looking to build a virtual bench of talented individuals for our growing client roster. If you're interested in joining our team and having a blast while delivering top-notch digital marketing services, please submit your information below. We can't wait to get to know you!
Your Information